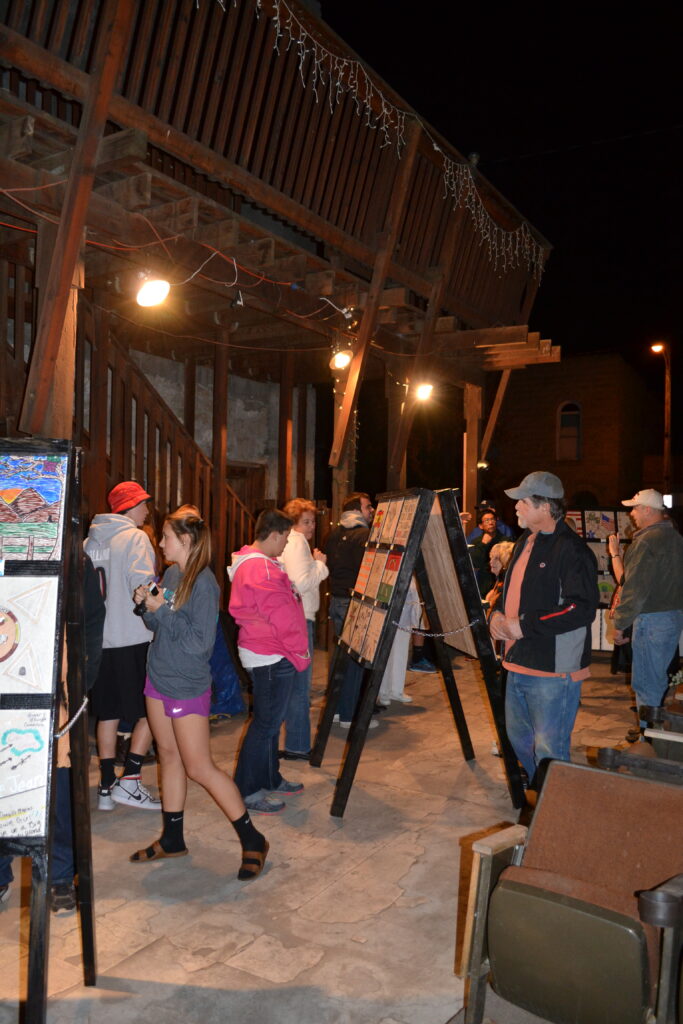 In 2015, 66 high school artists designed and painted creative tiles for permanent display. The community, the supervising artist Kacie Shaffer, and the high school students embraced that Public Art Project. Then in 2017, benches were painted by students from Vale and Ontario, and installed in the downtown core after many dead trees lining Vale's main thoroughfare were cut down. This created an impact. Young people felt pride and a sense of contribution for beautifying the streetscape. These public art projects have built community ties and spurred a constant dialogue in our community about how public art continues to strengthen our community and provide an impact on our cultural tourism.
For 2021 an artist has designed wood cut-outs of objects that can be arranged as a scene. This scene is representative of a component of our community– the scene will focus on the agricultural and ranching culture within our community, with cutouts of cows. A diverse group of all ages, team together, to paint the pieces in any fashion they desire, and to make their contribution and mark on a community public art project.
The colorful cows were a hit and the subject of our 2021 Crash Course in Filmmaking video, which you can find here.

Also in 2022, we had a contest to find them all hidden around Malheur County! To view this project click here.