The week is FREE & fun for all ages. Art camp workshops will start at 9:00 am and end at 12:00 pm, Monday thru Wednesday, art camp is open to anyone ages 4 -18. Everyone will learn about performing, visual & film art. In 1995 we began our first events August Art Camp and Talent Show. Our art programming has developed over the years in response to suggestions. This event brings forth cultural enrichment, art appreciation, and promotes personal growth and community pride. We have accomplished sustainable cultural opportunities and advancement in art education for youth in this rural underserved region.
Performing and visual arts learned at Art Camp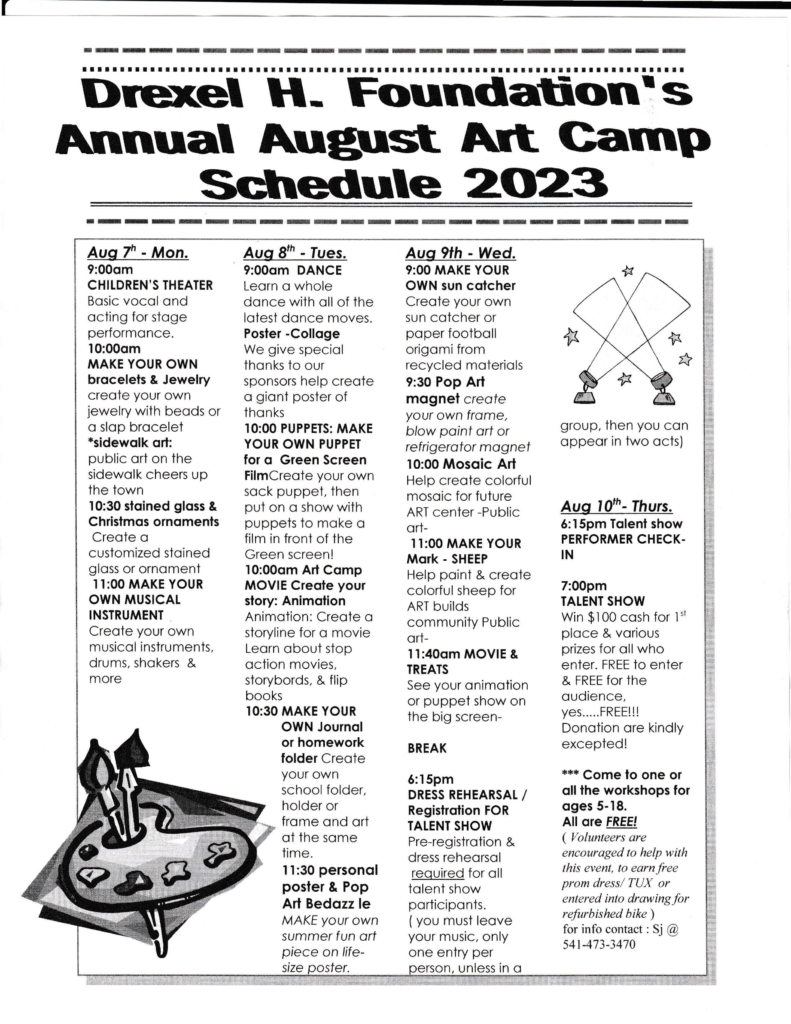 Our vision is intertwined with our investment in youth education and the development of better citizens. Many thanks go to the businesses and individuals who give their time, money, and donations to help make our events fun and impactful. We have been doing this event so long that youth come back and become art camp leaders or enter the talent show as adults; now that is sustainability in action.
Art Camp Activities Sample (click for more info)
Art Camp Activities 2023 (click for more info)
Art Camp Puppet Show 2023
Art Camp Puppet Show 2022